Welcome to Lake Lanier Info
---
Lake Lanier covers 38,000 acres that were once rolling farmland. Over the years recreation has grown by leaps and bounds to nearly 7 million visitors annually. Lake Lanier offers a variety of water activities including boating, fishing, waterskiing, jet skiing, swimming, camping, public parks, public access areas and much more.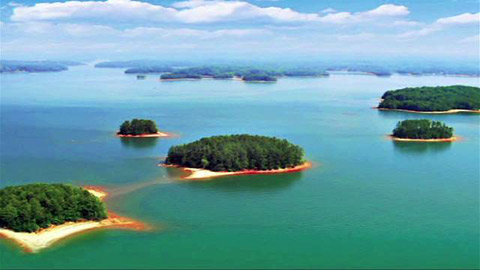 More than 7 million visitors a year come to Lake Lanier. The Southern Bald Eagle and the Peregrine Falcon are one of many species of wildlife that take refuge around Lake Lanier. With the numerous recreational activities and vacation areas Lake Lanier and Buford Dam were built for the benefit of the public. The lake is filled with Spotted bass, white bass, large mouth bass, striped bass, channel catfish, yellow perch, walleye, and bream which makes it a fisherman's paradise. Whether you are looking for information on the lake itself, fishing reports, area businesses, or just for fun, Lake Lanier Information has what you need.
Please help keep Lake Lanier clean!